Global Workforce Management Forum leads by purpose, the 1st WFM Chartered Body in the world. GWFM forum is a non-profit professional organization and Professional Global Charted Body, comprising of a group of Senior WFM & HR professionals committed to promoting the WFM movement in the global platform and enhancing the capability of workforce management & human resource professionals to compete globally and thereby creating value for society. GWFM is committed to the development of the workforce through education, training, research, and experience sharing. GWFM is one of the fastest-growing professional forums in the world and a trendsetter where we discuss current and future happenings in the global business.
Established in 2014 June 27th , GWFM is an autonomous, not-for-profit professionally managed organization, playing an Evangelist role in grooming Leaders for the Future. GWFM has 20,000 members representing, Top Multinationals, Public & Private organizations including Top Universities spread across the world. GWFM has had an exciting journey of over two and a half years. GWFM has been stupendously enriched by the learning from top industry leaders.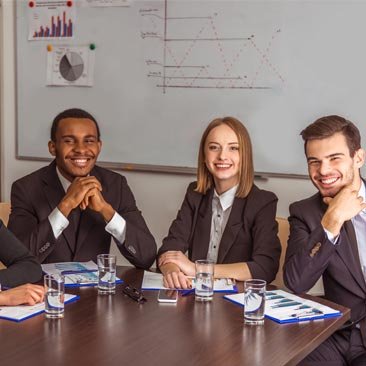 The Global WFM (GWFM) is the Professional Body for WFM and HR professionals across the world. GWFM is a not-for-profit organisation that exists to promote greater awareness, understanding and innovation in Workforce Management is fully supported in its mission by leading organisations in the sector. The GWFM provides members with the opportunity to network with other professionals in the industry, to learn about career development opportunities, to share knowledge and expertise, to access Continuous Professional Development programmes and to carry the official designation of membership.
Vision:
To create a worldwide platform for knowledge sharing & professional networking.​
Mission:
As a WFM Professional Forum Chartered Body
…
GWFM is very Passionate to be Innovative by keeping Integrity at heart which is very Relevant and that Reflects in whatever we do.
About GLOBAL WFM Research Center
GWFM has set up the research center to invite industry practitioners and researchers from academy to work on emerging trends and happening topics in the market. Research services focus on global knowledge and research driven content. These services provide access to our huge database of HR as well as Functional Professionals and their insights on various issues. Ideally team will be formed with the combination of Industry leaders and researchers to work projects, post the task completion white papers will be published.
WFM Research center catering to industry & WFM & our committee
GWFM Research Services Offering
We cover 300+ topics discussion by our experts where you can be benefited at the most and relate it to your work life challanges
We Bring People Together And Make Them Grow Together
BUILDING INFLUENTIAL HR NETWORKS
We benefit from our members who are drawn from the senior ranks of the HR profession, academia and other contributors to value-adding HR strategy
Founders of GLOBAL WFM Forum
Professionals with immense knowledge, wide range of working experience & expert of their own niche.
Dr.Shiva has 25 years of experience in Hiring and Managing more than one hundred thousand workforce globally, and ensuring that the skills, knowledge, abilities and performance of the workforce meet the current and future business requirements. Designed and Implemented best practices best practices, strategy
Partho Ganguly has a Post Graduate Degree in Sociology and a Degree in Management from Osmania University Hyderabad. He has over 35 years of Experience in Market Research and Recruiting . He started his career with one of the leading Management Consulting firms SB Billimoria, PWC and later with International Data Corporation (USA).
Our Experts Are Always There To Help
We Are Organizing For The Most Demanded Corporate Events.