Reflections on demand management (Part 2)
The following article was originally written by Gabriel Pizarro Garcia in Spanish on the WFManagement sister blog – CLCIK HERE TO READ THE ORGINAL
I could not sleep, so I started to ask myself questions and as dominoes, many more began to fall. If you want to read more, go to part 1 -> link
Today we will continue to see demand issues in the management of a contact center. We will see the questions that arise in multi-channel scenarios, the importance of the care model, the impacts on demand that emerge from the points seen above and a brief summary.
Disclaimer: I work in demand management, workforce, and customer service, know that everything I will write is not in absolute quality, it is a reflection. I welcome the opinions and comments.
Many channels, many demand fronts
We could think of the attention of each channel as something independent and isolated. Customers call us, write on social networks, go to stores, write emails, use an app. By handling channels as silos, each manages their numbers.
Customers and customer service do not generally work that way.
It began many years ago to talk about multichannel (and after omnichannel) and we realized that customers who went to the store called and wrote an email … and why not a tweet and a message on WhatsApp, while consulting the app … ALL AT THE SAME TIME. There will be no shortage of those who send a letter.
The question here is, what do we do with all that data?
I wish we had a platform that would unify everything, at the CLIENT level and allow us to understand that perhaps the need is one, and we have demand in different channels that could be simplified by providing the solution to the client in one of the channels. I wish the world was that simple, the need so clear and the solution available to everyone.
In practice, companies will offer different types of transaction depending on the channel, and the client will choose where to contact, or there may also be no global strategy and the channels "compete" with each other to keep the best numbers, each showing its own achievements.
Omnichannel solutions are not always accessible to all budgets and projects are complex to implement. Time, cost and clear strategy are resources that not all companies have in abundance.
It often happens that the channels manage as silos, for organizational, historical reasons, power struggle, different approaches, dependence on organizational charts, etc.
Or maybe nobody thought about it.
No one saw everything from afar, as a customer and the company simply grew and opened channels, or bought systems and never unsubscribed the previous ones, or merged with other companies and and … life.
Impact on Demand
After all working on this demand, I have to focus.
Given the existence of different channels to serve the client, we must understand some numbers that will help us see "the complete picture":
The demand of each channel, the number of transactions in each one

The number of unique clients that contact us per channel

Reiteration by channel, by type of call, by customer characteristics, etc.

The bounce between channels, that is, if a client uses a channel and has no solution, which is the next one where it will communicate

The favorite channel of each type of client

The impact of channel closure on the others

That a channel grows, does it imply that another decreases?

Can we move people between channels? Orient your experience?

And let's not forget about the money: does each channel cost the same? Each transaction?
There must be a unique strategy that considers these points, and based on that, demand could be oriented.
There are several examples of this, just to name a few:
In banking, by putting free ATMs and attention at a window with cost
Emails with sender "not responding" but with additional contact information
The reduced hours in face-to-face stores, and extended by phone, with app's available 7×24
These are all examples that try to direct demand towards certain channels.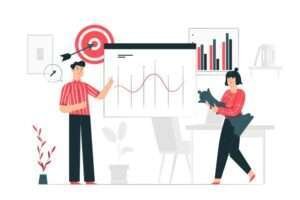 The numbers I see, are the total demand?
The design of the service model, and the queues we set out to be able to serve customers, will create new challenges for us.
Do we serve by customer value?

By necessity / reason for the interaction?

By systems that advisers use?

By customer technology?

Depending on the number of calls you make?

If it is repeated?

If care is regulated?

Do we specialize a BackOffice?

Can all advisors attend to everything?
We have so many types of clients, advisors and products that the possibilities could be endless. Let's make it more complicated, and if the call has several of those characteristics at the same time? How do we prioritize?
In this, each company is a world, but surely we will end up generating specialized queues or making a huge queue where advisors must be very specialized and use 10 systems with all the complexity that this entails.
It is not always possible: there are more specific or technical requests that specialists will require. Applications and permissions cannot always be given to everyone (fraud prevention or just license fees). A good salesperson is not always a good technician. We don't want to serve our clients with our newest advisers, at least not the best.
Understanding how the service process is, whether in a store or on telephone or written channels, the queue design will generate "transfers" between queues or even between channels, which are not a demand in itself (the call is one, same transaction), but it should be taken this way when planning.
Example:
A person calls the call center to request information on their vehicle insurance policy, and at the end requests that a technician come to their home to charge the worn out battery due to the lack of use of their car.
If our service model has a queue of information for policies and another for home technicians, this will generate two interactions that in practice must be dimensioned separately, but correspond to the same client.
The example seems simple, only that sometimes the client was left with a doubt, and now he wants to speak to the policy advisor again, or sometimes he gets confused about the option, and enters badly, so we must transfer him or ask him to return to call … what a dilemma.
Imagine this could be complicated if multiple channels are involved in the interaction.
The film could be worse: we may have a Back Office in the process, and the management lasts 20 days. The client in that period, could communicate for the same reason or for others. We mix synchronous with asynchronous interactions, with promises of deadlines.
Usually clients do not want to be transferred, they do not want to explain the reason for their call again to another advisor. Apart from generating breaks in the care processes, the transfers involve chains in the dimensioning that are difficult to synchronize.
We need a lot of information, and understand the relationship between metrics and the flow of each interaction that customers have with the company.
We are closing
To summarize, I want to list some points to keep in mind when evaluating customer demand and attention:
Understand that we have different demands:
Demand for different channels

Demand contained in self-management and automation (bot's)

Customer demand that is necessarily referred to assisted care

Demand that the same care model "generates" by transfers

Demand for repetition
This will require that we have a lot of information and we must connect it:
· Complete care model
· Global analysis of demand measured in transactions and in unique clients
· Defined care strategy: where we want to serve and where we are better
· Measure technology, connectivity, measure telecommuting
· Measure the automatisms and bots, all the non-assisted management
· Global and cross-channel access metrics
· Flexible infrastructure for quick adjustments, adaptation, overflows
Finally, go through and test the entire care process with the client's eyes, with family, friends.
If when talking about your work there are complaints and bad comments, there is a lot to work for!
(I imagine there are more things to consider, if you know some please help me in the comments)
What a serious mistake to think that the calls received were enough to make forecasts … there is so much to investigate …
This got extensive… I hope I have helped someone! If you have a book to recommend that I talk about this, I will be grateful.
Gabriel

Gabriel Pizarro Garcia
Spoiler: when you feel comfortable and think you know him, the attention model could change and who knows if it will return to how it was two years before.
Don't get used to your numbers and metrics, develop an overview of the business and a positive attitude!
Everything written in these lines could be fiction and any resemblance to reality is pure coincidence. It could apply for different industries and in different countries at least in South America, but it does not obey any particular company, client or situation. In some companies it is much simpler and in others much more complex, research and learn according to your reality.