New Global WFM Leadership Announcement-  Nirav Shah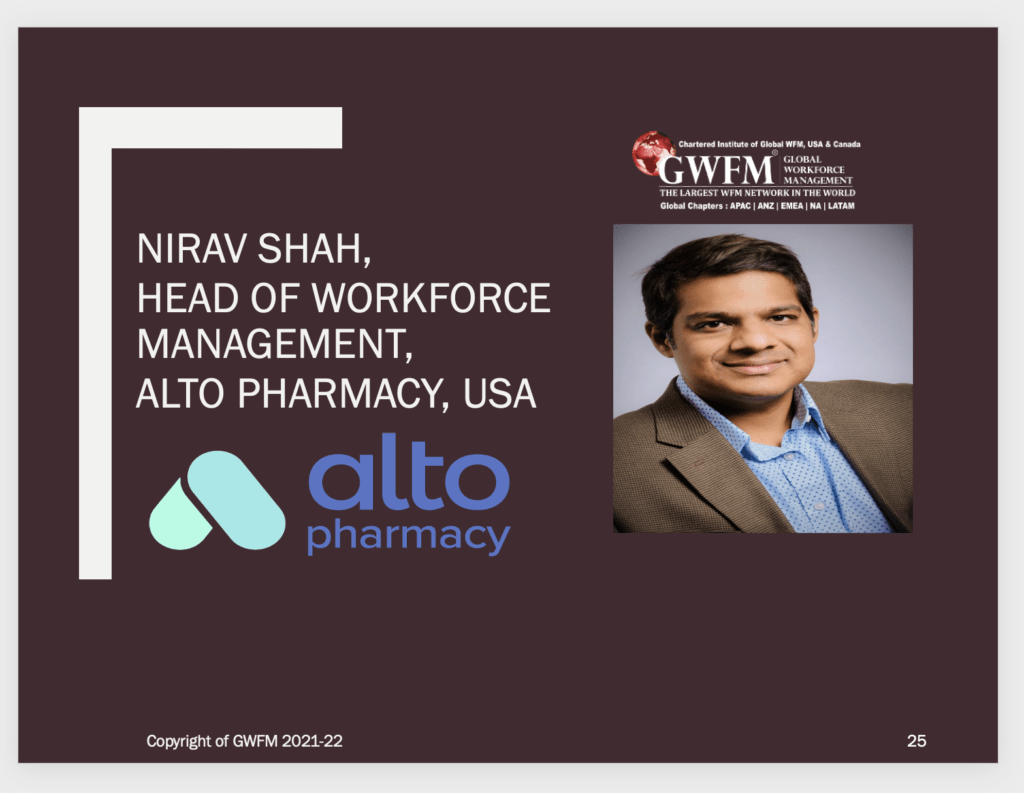 Please join hands with us in Congratulating Nirav Shah – Director of Workforce Management, for Alto Pharmacy, USA.
As WFM Leader, he leads the Workforce Management and builds WFM advisory practice and technology implementation to support growth at Alto Pharmacy.
Nirav Shah joined Alto Pharmacy from Walmart where he led WFM Forecasting and Analytics. He offers 17+ years of WFM experience from different industries like Telecom, Healthcare, Education, and eCommerce.
Nirav's prior experience has been in Walmart eCommerce, as Workforce Management Leader, USA,
Highmark Health, as Director, Workforce Management, Pearson, as Global WFM Director, and a few other well-known global organizations.
Subscribe as a member  :https://globalwfm.com/become-gwfm-member/
Visit us for WFM Learning Academy : https://gwfmlearning.online/courses/